LBC's pricing is substantially lower than the industry average, leaving more money in your pocket. Better Return On Investment with LBC's low pricing, low annual energy cost and low maintenance costs. Let LBC's superior design, quality, performance and ROI give
your
business the competitive edge.
Ovens

Proofers

Retarder/Proofer

Rotisseries

Ovens

Dough Mixers and Sheeters
The LBC Bakery Equipment line delivers the capacity, consistency, performance and convenience you demand, for preparing and baking artisan breads, roasting proteins and just about everything in-between.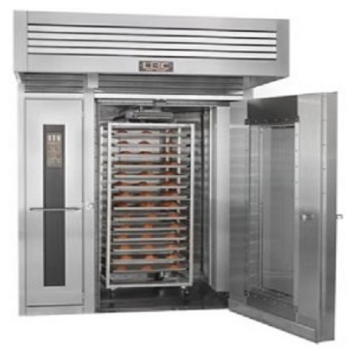 Featured Equipment

Baking, roasting and re-thermalizing are done fastest in a rack oven. LBC rack ovens have the high performance, quality and high efficiency.
LBC rack ovens are fast loading and fit common rack and pan sizes. These ovens have high steam output, excellent baking color, consistency and finish. LBC ovens also have the strength and heat capacity for tough food service use.