Exhaust/Ventilation Consultation & Installation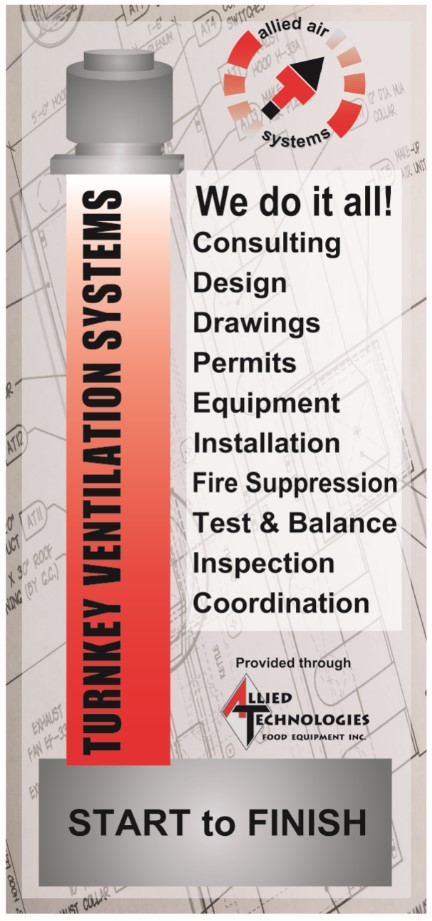 We come to your site and help you design the system that best fits your needs.
We will do site measurements and assist with equipment layout and design.
We will draw up the system and pull necessary permits for installation.
We will coordinate the installation of exhaust hoods, duct work, fans and fire suppression systems.
We ensure the system is working properly through a System Test & Balance in order to pass the required Inspections.
A streamlined process through our Partner Coordination is what you will get with Allied Air Systems!